Alexandria Park Community School redevelopment
We are redeveloping Alexandria Park Community School so students from Kindergarten to Year 12 can learn in innovative learning environments.
To make sure students experience minimal disruption, the build is taking place in stages. We have set up temporary (pop-up) classrooms and facilities for students to attend classes during construction. 
The overall masterplan will allow Alexandria Park Community School to cater for 1000 primary students and up to 1200 secondary students.
Stage 1 of the redevelopment is progressing well. It will deliver the highest quality facilities for students and staff, and we will develop additional learning spaces in future Stage 2 works.
The benefits
New permanent learning spaces.

Special education learning spaces.

Special program rooms (high school) for subjects including visual and performing arts, science and metal and woodwork.

New administration area.

New hall.

New library.

New gymnasium.

Multiple sports courts.

Outdoor play spaces.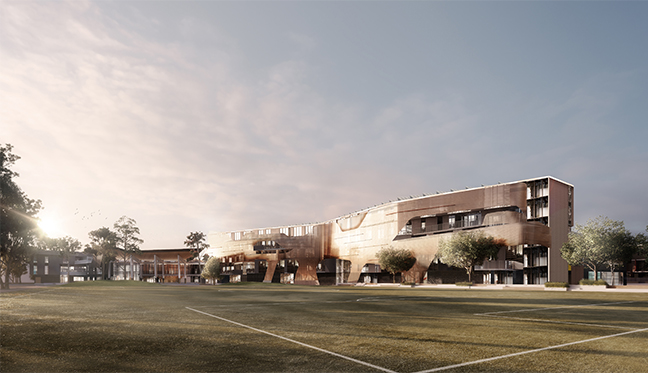 Progress summary
In-ground drainage and services trenches are nearly finished.

Formwork is progressing and concrete slabs are being poured.

We presented the design to the community in December 2019.
Next steps
Finish formwork and concrete slab works.

Start fitout works.

Begin façade works and balustrade installation.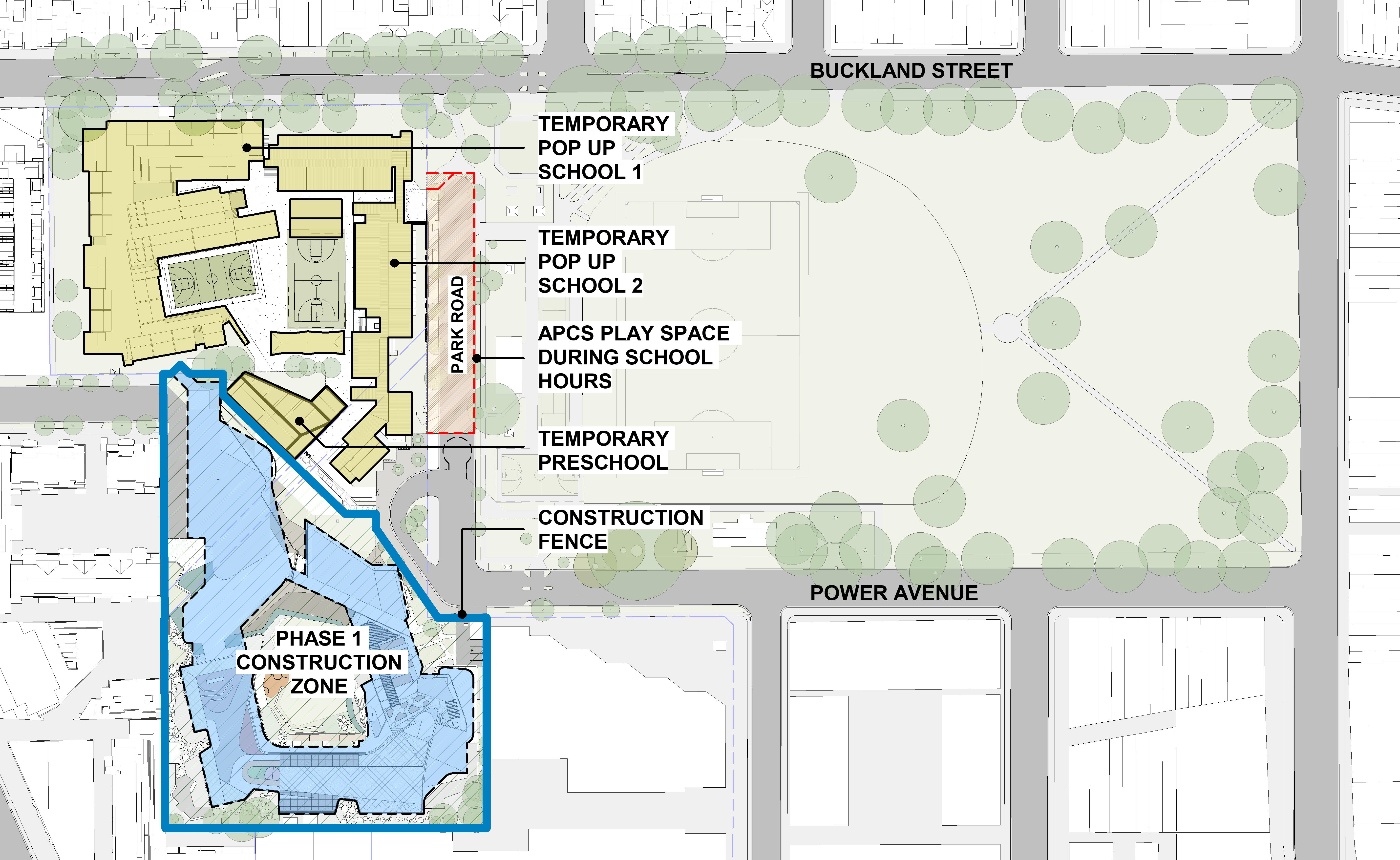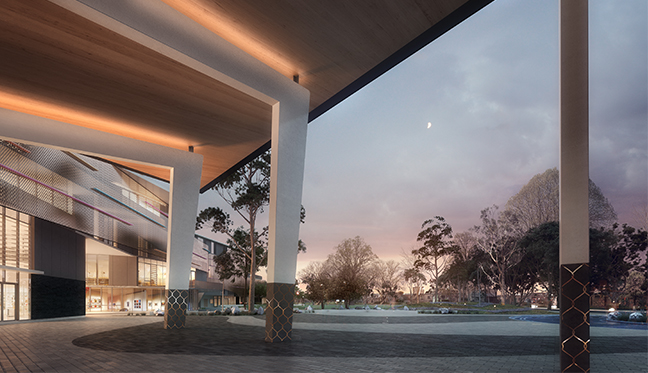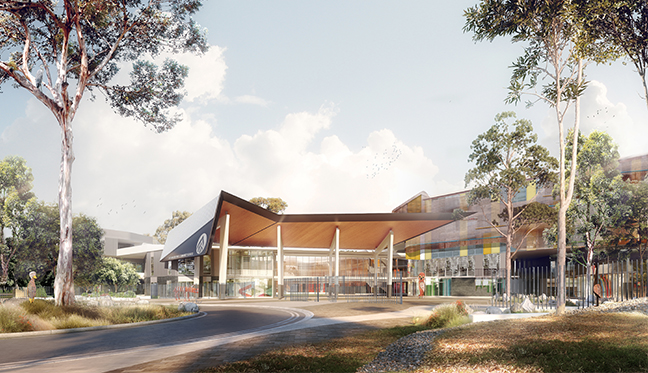 How can I get involved?
We are committed to working together with our school communities and other stakeholders to deliver the best possible learning facilities for students.
Documents
As a condition of approval of the state significant development application, we are required to provide the following documents.
Frequently asked questions
What steps are being taken to control noise and dust impacts?
Hoarding (site fencing) and shade cloth are being used to reduce impacts on the school and its neighbours. The construction program has been designed to minimise noise impact on students, staff and residents. A particular focus has been directed to ensuring there is minimal noise during school hours and examination periods. The construction site is physically separated from the pop-up school to help to minimise the impact of noise. When potentially disruptive works have to be carried out, advance notice will be provided to local residents, so they know what to expect. To minimise dust from demolition and construction activities, the site is being hosed down as required. Trucks entering and leaving the site must also have their loads covered.
What traffic management is being provided during construction?
During construction, traffic management personnel are on site as required to ensure the safety of students, teachers, staff, site visitors and local residents. The school community and residents are being kept updated by School Infrastructure NSW about heavy vehicle routes, site entry, planned traffic changes and/ or disruption to public roads that may be required over the course of the redevelopment.
What are the construction hours for this project?
On-site works are permitted to take place:
7.00am to 6.00pm Monday to Friday

7.30am to 3.30pm on Saturdays
No work will take place on Sundays or public holidays.
In some exceptional circumstances, it may be necessary to carry out work outside these hours, but the community will be notified of any out-of-hours works ahead of time.
When is the project expected to be completed?
The staged redevelopment of Alexandria Park Community School is expected to be completed in early 2022.
Have any trees been removed as part of the redevelopment of the school?
Numerous trees were identified as significant to the area and are being protected and maintained as part of the project.  Some trees were identified in the arborist's report as suffering from structural and health defects and had to be removed. The number of trees removed has been kept to a minimum to ensure the least amount of impact on natural vegetation. There will be landscaping that will include new trees to replace the ones it has been necessary to remove.
What safety measures are in place?
The safety of the school's students, staff and the local community is our highest priority. Construction planning has been designed so there is minimal impact on school operations. Safety measures such as hoardings, signage and separate access points are in place to ensure students are not be able to enter the construction site, and to separate the construction site from occupied areas of the school. To minimise disruption to school operations and activities, site deliveries are being scheduled outside of school drop off and pick up times and traffic control personnel are on site to assist with contractor deliveries.
What happened to the school's artworks?
Some historical artworks at the school have been protected or were carefully removed and are being safely stored off-site during the redevelopment works. The artworks will be reintegrated into the new school buildings.