Cooler Classrooms Program
Return to top of page
Air conditioning in classrooms and libraries
The smart air conditioning systems provide the best possible learning environments for our students and deliver benefits beyond air cooling. These benefits include better air quality and comfort and increased awareness of sustainability and energy use. For more information, download the Benefits beyond cooling brochure.
Cooler Classrooms funds the installation of air conditioning in classrooms and libraries for schools that:
have a mean maximum January temperature of 30 degrees and above where there is currently no air conditioning
need to replace existing air conditioning units.
Schools with a mean maximum January temperature below 30 degrees have been able to apply to the Cooler Classrooms Fund to have air conditioning installed.
More than 900 schools are currently part of the program. As part of Cooler Classrooms, we're installing reverse cycle air conditioning in eligible permanent learning spaces and libraries. Where we install reverse cycle air conditioning, existing unflued gas heaters will be removed. If and where we need to, supplementary flued gas or electric heaters will be retained or installed.
Where schools have a mean maximum January temperature at, or above 30 degrees, we will install air conditioning in classroom and library spaces that do not currently have any air conditioning installed, and we will replace existing air conditioning systems in eligible spaces where deemed appropriate. If a classroom has air conditioning that works, then we would not remove and replace it. There are approximately 600 schools across NSW that are located in areas with a mean maximum January temperature of 30 degrees or above. There are 2,200 government schools in NSW, and funding must be prioritised to meet the needs of students. The Cooler Classrooms Program is designed to support teaching and learning in the hottest parts of the state. However, while we acknowledge this, we're also conscious that students in other areas may also be experiencing hot conditions that are unique to their school or local area.
Eligibility
To determine which schools are eligible, we use the Bureau of Meteorology's (BoM) mean maximum January temperature data as it is the hottest month of the year. The data is assessed as an average over a 20-year period, which allows for peaks and troughs to be accounted for in the results. BoM is Australia's national weather, climate and water agency and provides reliable and expert data on the long-term monitoring of temperatures in NSW.
Success story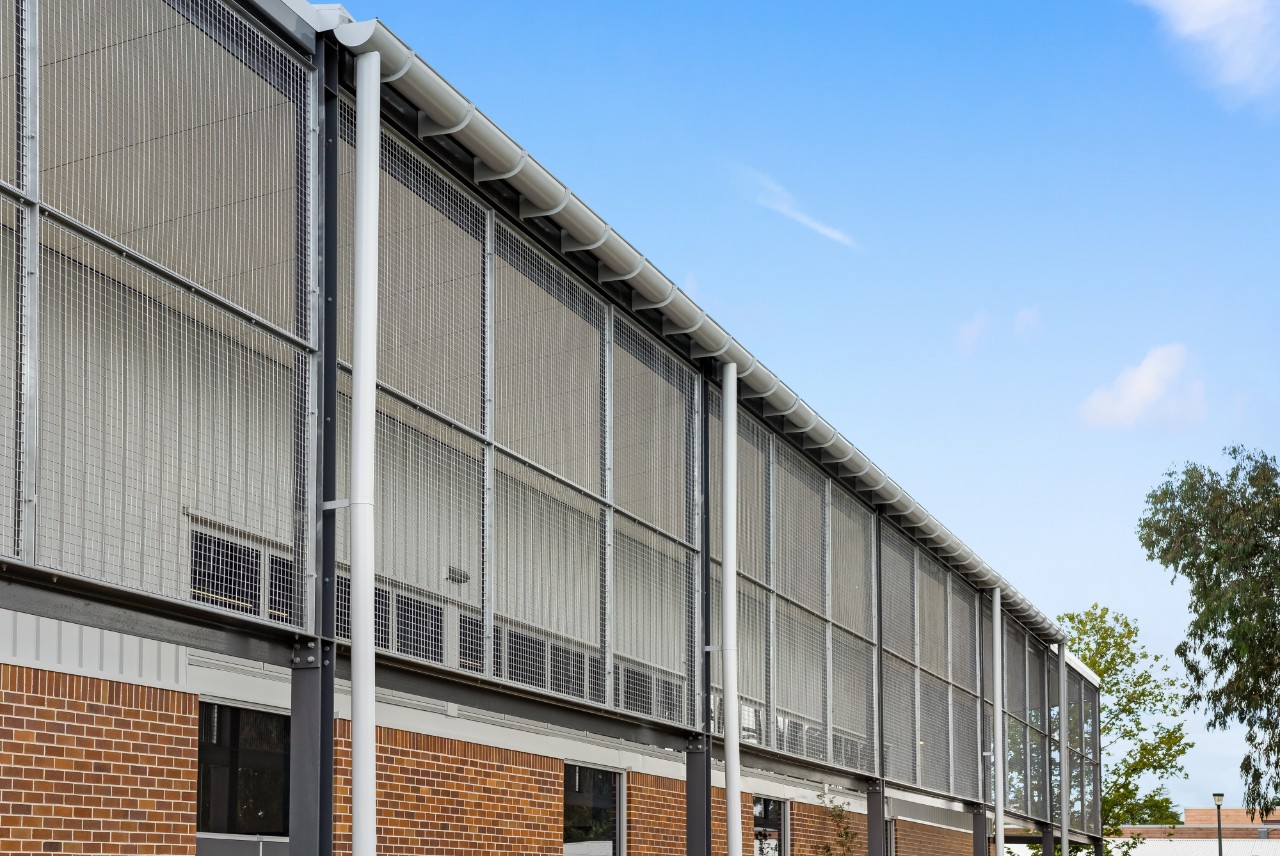 Jamison High School
Under the Cooler Classrooms program, Jamison High School received air conditioning and fresh air ventilation in 34 permanent learning spaces and 1 library area, plus 38 kW of solar panels to offset the increased power usage with renewable energy.
How to get in touch with us