Cooler Classrooms Program
The NSW Government is committed to providing students with healthy and comfortable learning environments.

That's why we've invested a record $500 million over five years to provide a sustainable air conditioning program in thousands of classrooms and library spaces in more than 900 schools across NSW.
To help our students achieve their potential and improve learning outcomes, we are delivering sustainable air conditioning, heating and fresh air ventilation systems in eligible classrooms and library spaces to improve indoor environments and air quality.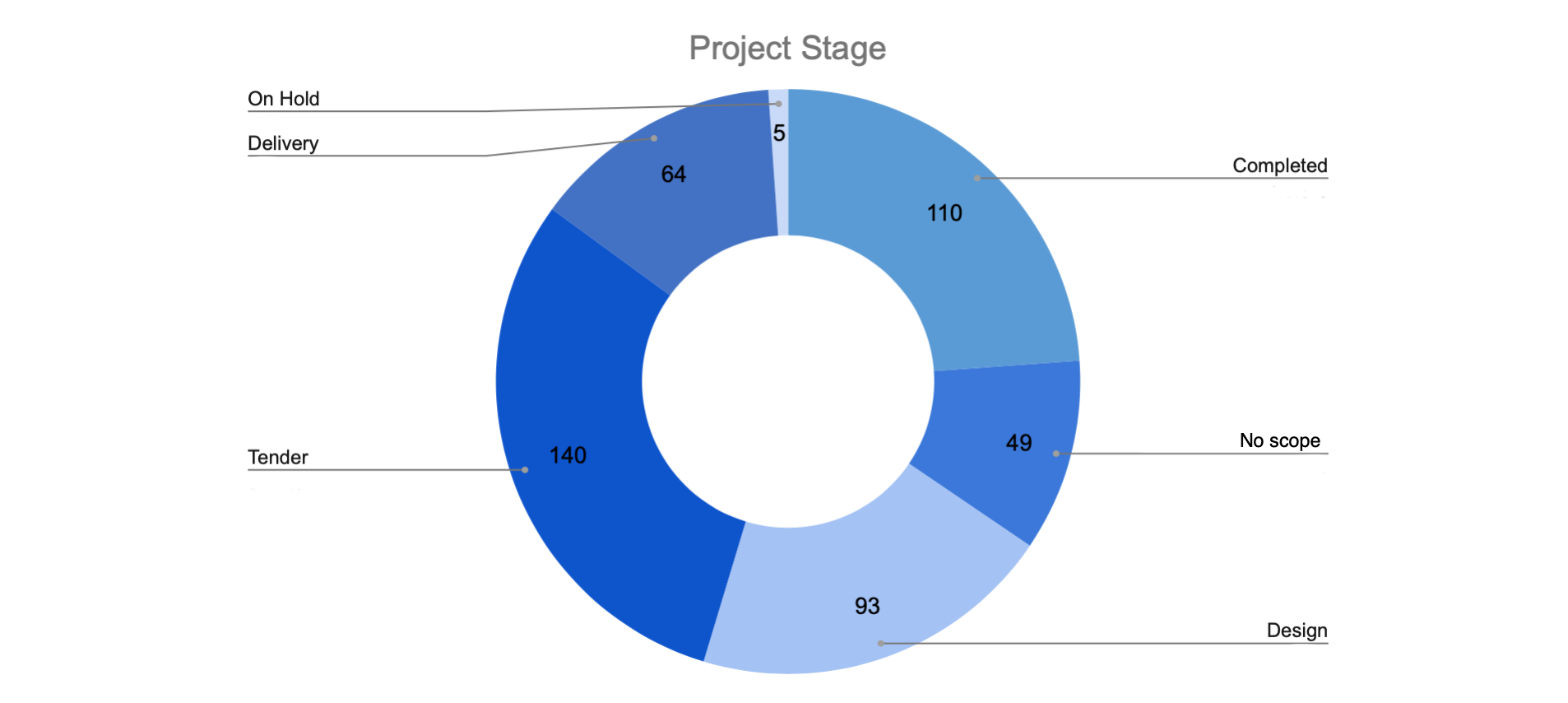 What does each Project Stage definition mean?

No scope:
When no air conditioning works will be delivered at a school by the Cooler Classrooms Program due to a variety of factors, including but not limited to existing air conditioning or spaces being assessed as ineligible.

On hold:
A project where the Cooler Classrooms Program has commenced but is not currently active due to major capital works, or the delivery timeframe for a school has been revised due to strategic planning or enrolment numbers.
Design:
A design consultant has been engaged and design commenced. This includes projects where an electrical upgrade is being designed.
Tender:
Contractors are currently submitting a price for the works. Once a successful tender is chosen, a contract is awarded. There may be a delay between a contract being awarded and delivery commencing, for example if a contract consists of multiple schools to be completed sequentially.

Delivery:
All air conditioning units, fresh air ventilation and smart controls are currently being installed. Delivery finishes when all units are installed, commissioned and are able to be used by the school.
Completed:
The full scope of works including the solar PV has been finished.
Cool Controller Competition
To support the work of the Cooler Classrooms Program team, and in collaboration with Partnerships, an exciting new competition is about to launch.
The Cool Controller Competition aims to encourage and support Stage 3 and Stage 4 students to use a design thinking approach to develop an improved 'Smart' control unit for the Cooler Classroom air conditioning and fresh air ventilation units.
Check out more details on the competition webpages